San Diego Dent Repair
Paintless Dent REpair
The traditional body shop process is great for severe damage. But when it comes to minor ding and dent repair, the traditional body shop process can often be a gross waste of time, money, and your factory finish. Here's the typical process: You drop your car off and entrust it to 3-4 different employees. Your car will be there for usually a few days (sometimes weeks).
Call (619) 675-7860
Contact Us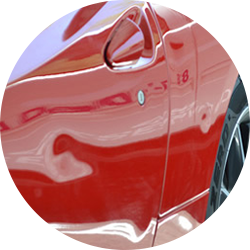 Dent Repair
Let Dent King restore your vehicle's original beauty and value.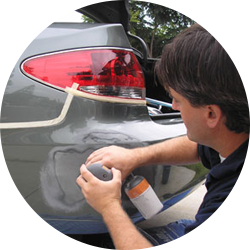 Bumper Repair
Bent King can perform most bumper repairs in a matter of hours.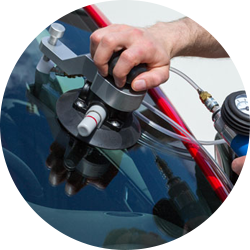 Windshield Repair
Dent King offers windshield repairs for minor rock chips, cracks, dings, and dents.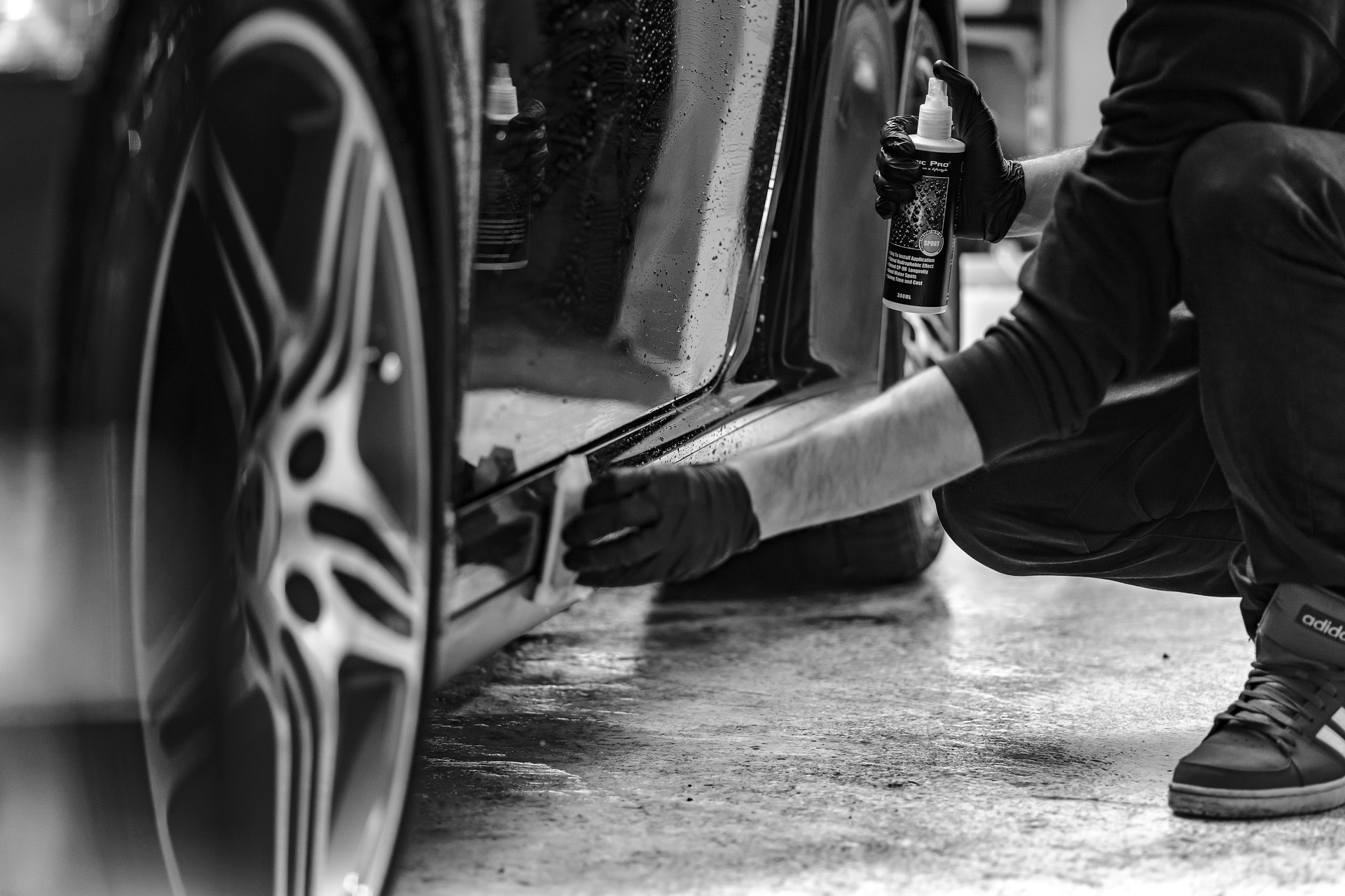 San Diego Mobile Dent Repair
Since 1991 Dent King has provided professional dent, ding, bumper, and windshield repair service in San Diego County. Our skilled technicians can perform most repairs in less than 2-3 hours, at your location, and at a fraction of a body shop repair!
The majority of the dent gets banged out from behind sometimes leaving pock marks on the back of your panel. Grind damage mostly flat then fill inconsistencies with bonds. Sand bonds smooth, primer it, then paint. Even a quality body shop often has to re-paint 2-4 (already perfect) panels to blend it out for a proper color match. And the cost usually starts around $400-$600 and often exceeds $1200 plus the cost of a rental car.
The biggest downside is that your "perfect" factory paint job has now been "corrupted" and it will never be quite the same (even if it "looks" perfect). Your car loses value since you lost your valuable factory finish needlessly.
Our dent removal technicians are trained specifically to repair dings and dents and our main objective is to restore your car to its original factory appearance using our metal sculpting methods using specialized tools.
With our method we will need to get behind the dent of your vehicle. It will require our team to get behind panels or remove parts of your car to accomplish it. We might also need to remove the panel or hood completely to perform our services.
Our method requires less downtime and can help you save money compared with a traditional body repair. We can perform our craft at your convenience unlike most auto body services that can't be performed in a single day. Moreover, there is no need to spend extra money renting a car since we can usually perform our mobile services in 1 day.
You can save money by using our services because we are authorized to handle all insurance repairs. If you need the best price quote for any dent on your vehicle, give us a call to speak with a paintless dent repair specialist in San Diego today!
Our Pledge
The Dent King staff prides itself on providing top quality repair services. We have years of experience and have successfully repaired thousands of vehicles.
We understand that when you shop for dent, bumper, or windshield repair service, you're looking for the best deal and highest quality workmanship. Our pledge to you is that we will do everything in our power to complete the job to your satisfaction.
If something doesn't meet your satisfaction, please feel free to bring it to our attention and we will make it right. That is our promise and our pledge to you.
San Diego Paintless Dent Removal
Dent King can repair everything from door dings and small dents to minor fender benders – it's called "Paintless Dent Removal". No one does it better than us!
We use specially designed tools and state-of-the-art techniques to meticulously remove imperfections. We can return your car's surface panels to their original shape by carefully massaging the damaged area from the inside out, without damaging the paint. The results are stupendous! Our customers often call it "magic". Actually, it's just years of experience with a truly advanced process that really works. We are fully licensed, insured and all repairs are 100% guaranteed to your satisfaction.
Dent King's main service is the removal of minor dents and dings. We also offer minor paint touch-up, minor surface scratch and scuff polishing and windshield repair. Dent King offers windshield repairs for minor rock chips, cracks, dings, and dents. Fixing a windshield crack or chip while it's small can prevent further damage and save you from having to replace your windshield later.
It is this passionate desire of Dent King to be the best craftsmen in our field while providing the best customer service possible that set us apart. We would love to earn your trust while showing you what we do best, should you have the need.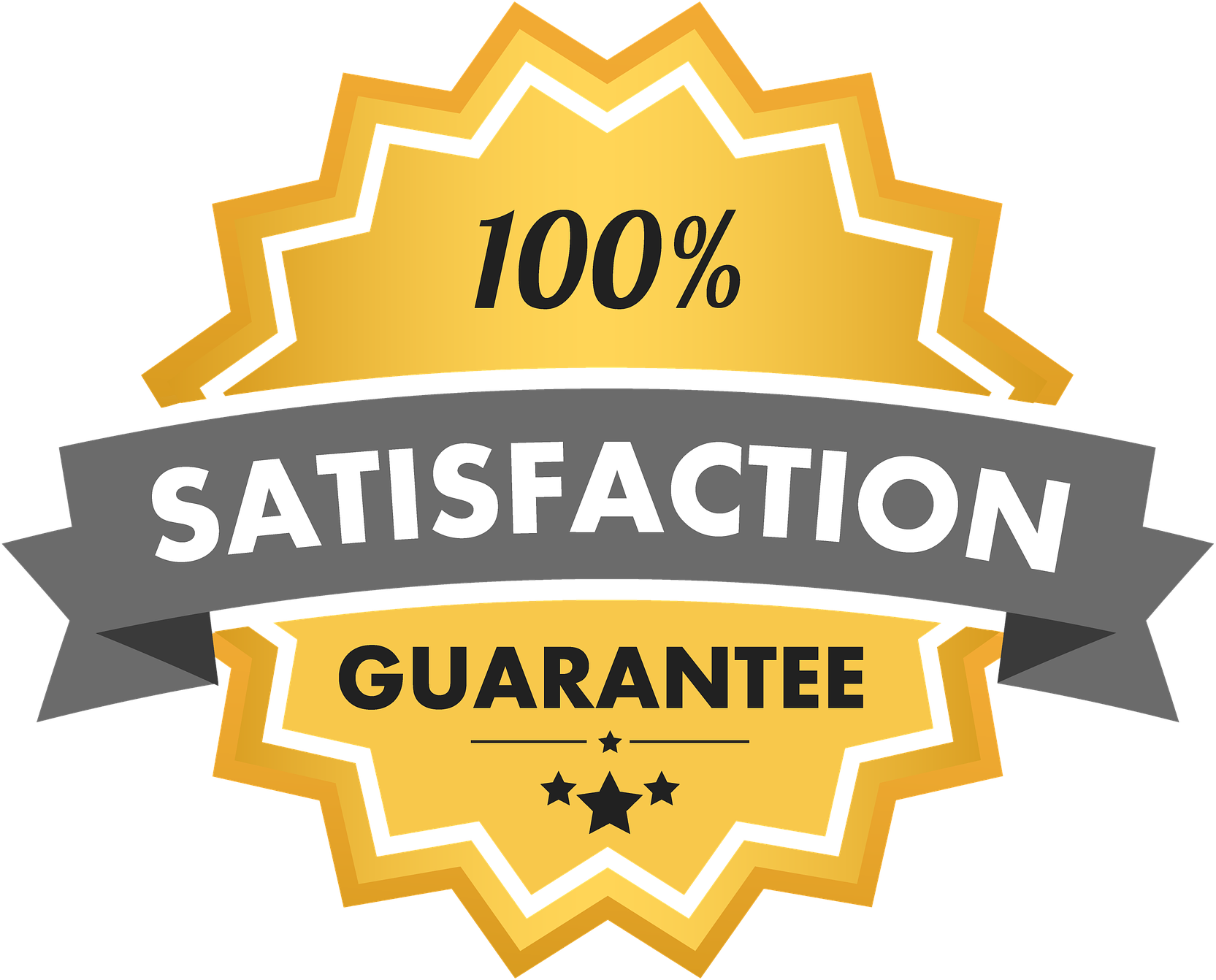 Minor dents and dings can be removed in less than two hours. Windshield cracks and chips can be repaired in less than 30 minutes. Plastic bumper repairs usually take less than three hours. Window tinting takes about two hours. We do quality work and SAVE YOU MONEY.
San Diego Dent, Ding, Windshield, & Bumper Repair
Let us come to you! Mobile service to your home or office. Most repairs completed in one hour! Call us for your free phone estimate.